This weeks theme in the awesome link up hosted by The Nerdy Girlie and SuperSpaceChick is Geeky Clothing Items I Need In My Closet Immediately! Actually, a huge portion of my wardrobe is already geek clothing. My standard outfits consist of jeans and tees, and most of my tees are fandom related. But really, can one ever have enough?!
1. I love The Fifth Element, and this shirt needs to be in my wardrobe. The body outline where LeeLoo crashed through the cab just kills me. It was originally sold on ThinkGeek, but is no longer there – I'd have to hit up eBay to snag one now!
2. Basically every shirt that has art by Megan Lara. I love this Princess Peach one, but almost every design she has is amazing. I'm particularly fond of these: Luna Lovegood, Rapunzel, Tenth Doctor.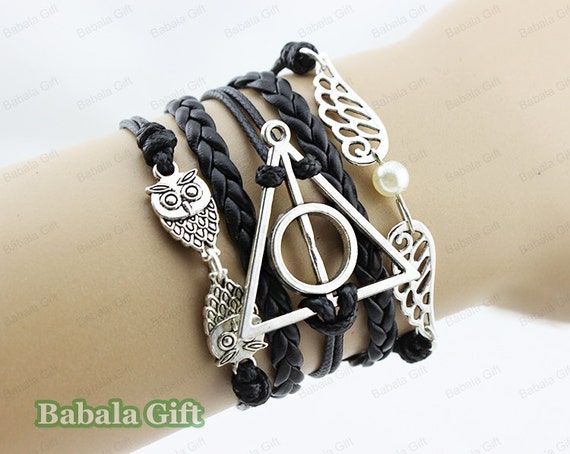 3. This Harry Potter bracelet. You can find it all over Etsy, but I like this version as the charms are silver as opposed to gold (I much prefer silver!).
4. Although I don't think I have the guts to actually wear a bandage dress I am so in love with this one!! I like that the design flows well with the body instead of just being a bunch of random items chucked on.
5. This hoodie!! I live in hoodies in the fall and spring (especially as my grey peacoat lost a button at the end of last fall and I haven't located another or gotten a new coat) and I love this one with the Hyrule crest. I like that it isn't just a plain hoodie with the crest slapped on which is what I most often see. Plus, it's actually a women's hoodie which I appreciate for the cut. I love a comfy guy sweatshirt, but it's nice to have a fitted one as well.
I could list so many more! Geek is kind of a staple in my wardrobe. Don't forget to check out The Nerdy Girlie's post, and all the other link up posts!