Frick. On a stick. With a brick.
I totally forgot about bookmarking links this week. Which is extra poor planning, since I was actually home ALL week, instead of out and about! Total failure on my part.
But to counteract last week's creepy Zelda art, this week I'll leave you with something totally adorable!!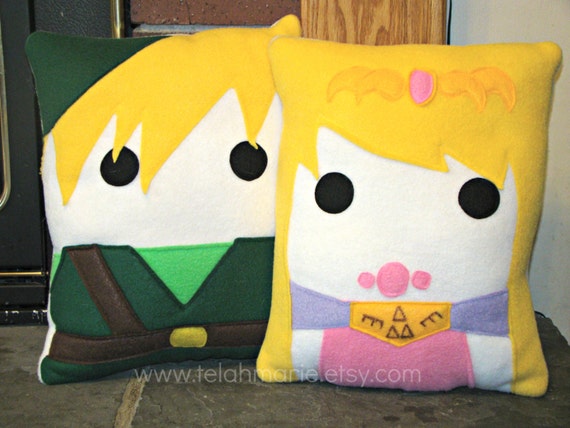 JUST LOOK AT THOSE PILLOWS! I die. I want them on my couch, immediately. Heart Felt Design makes pillows like this for so many fandoms (I'm swooning for the Firefly ones!). I highly recommend checking out her shop just to see them all!